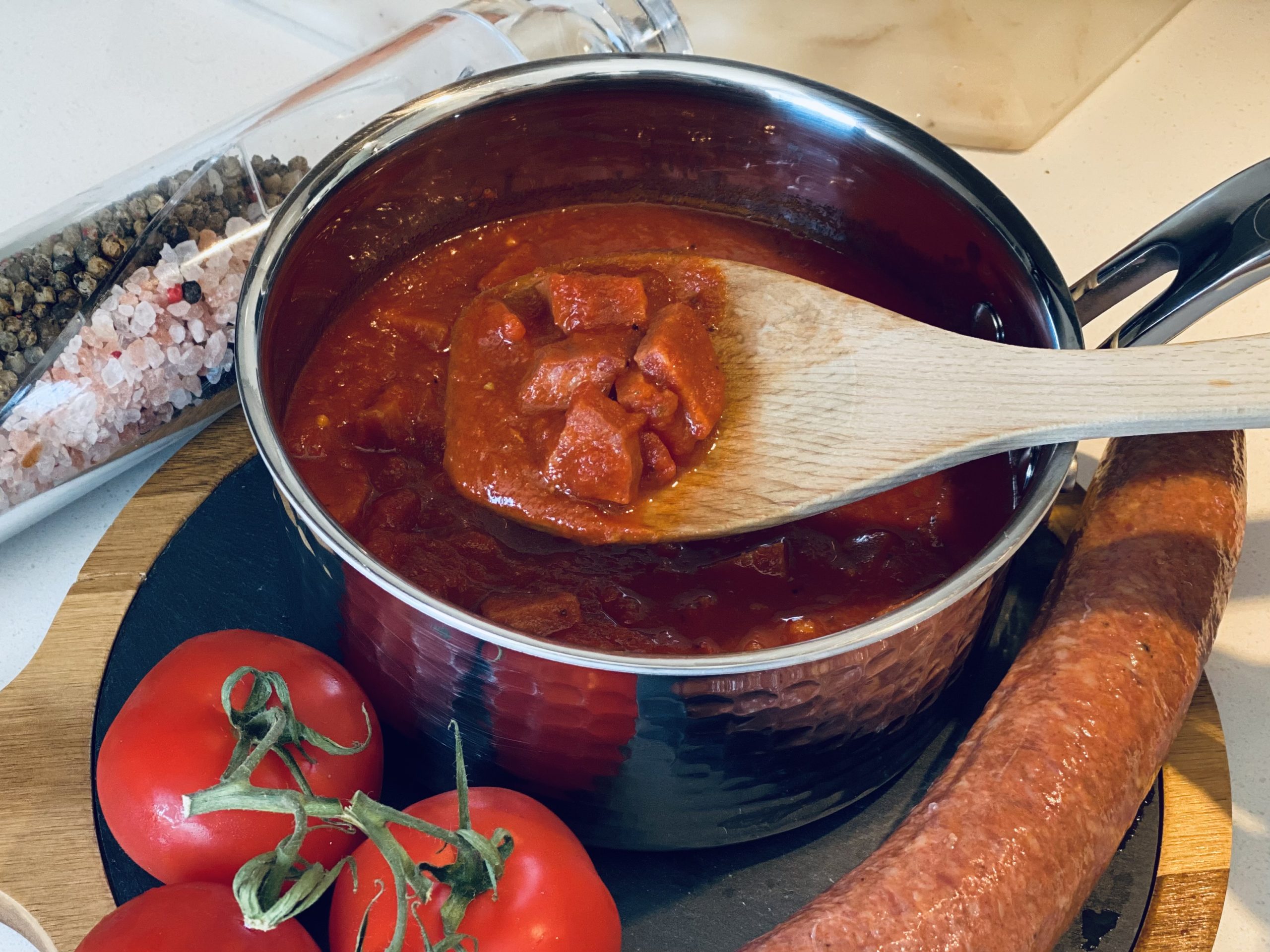 Pepperoni Red Sauce for Spaghetti
Prep time: 10 minutes
Cook time: 15 minutes
Servings: 4
Ingredients
800 g tomatoes (preferable ripe)

 

New Milano pepperoni (1 stick)
1 red onion, medium

 

2 cloves of garlic

 

1 tablespoon balsamic vinegar

 

1 bunch fresh basil

 

2 tablespoons olive oil

 

1 pinch salt
Black pepper

 

1 teaspoon dried oregano
Directions
Roughly chop the tomatoes and put them in a bowl. Mash them with a fork or hands.
Finely chop the basil leaves. Peel and finely slice the onion and garlic.

 

Dice the pepperoni into half inch pieces.

 

Put a saucepan on medium heat, add 1 tablespoon of oil and the onion. Cook for about 6 minutes, until onion pieces turn golden.
Add the garlic and stir for a few minutes. Then add the tomatoes, pepperoni, and vinegar.

 

Season with a pinch of salt, pepper and one teaspoon oregano and continue cooking for around 15 minutes on medium-low heat, stirring occasionally.

 

Around 2 minutes before taking the sauce off the fire, add the chopped basil.