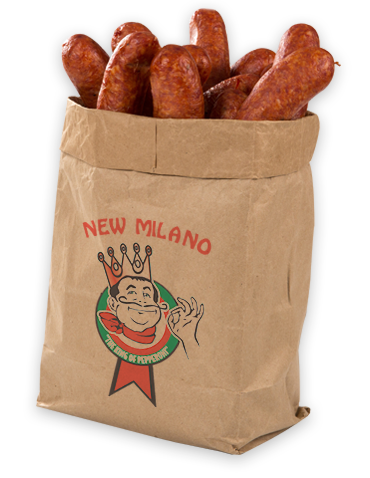 For over 50 years, New MilanoTM has solidified relationships with both its dependable suppliers and valued customers. But how has New MilanoTM become a trusted name in the food industry? In short, thanks to its engagement to quality and service.
Our products are sold to pizzerias, and select grocery stores in Quebec.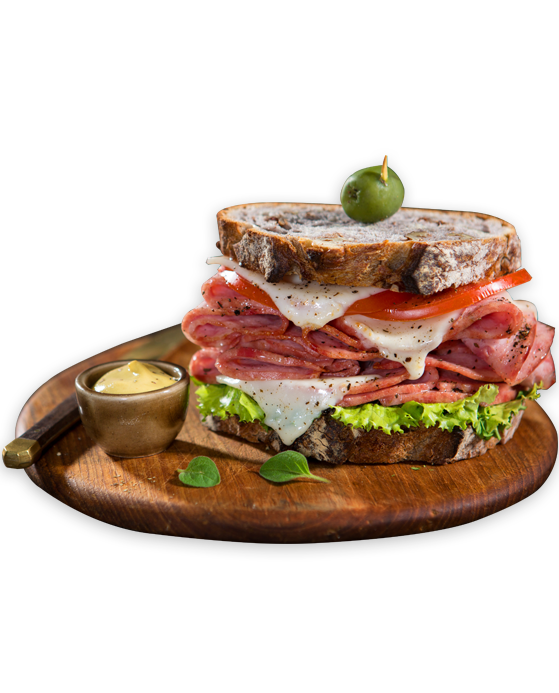 New Milano Pepperoni is a must for pizza. You can also combine it with cold cuts, grilled veggies and cheese rolled inside an indulgent stromboli. Or incorporate it into the soft middle of a melty grilled cheese sandwich with a golden, crispy outer crust. You can even try your hand at stuffed mushrooms made with gooey cheese, spinach and fresh herbs, perfect if you want to skip the carbs.

Our delicious, quality sausages (Loukanika) make an uncommonly hearty sandwich filling, placed between two fresh slices of soft white bread with all the trimmings. Or keep it simple by grilling it over an aromatic wood for an extra smoky flavour and add plenty of freshly squeezed lemon. But there are plenty of other recipes where you can freely experiment with these versatile meats.

Salami goes great as a salty addition to eggs, whether it's with your breakfast scramble or in a heart-comforting frittata. Try it sliced up into small, thin strips and sprinkle them over a salad as an alternative to bacon bits. You can also include it as a delicious addition to your favourite sandwich.